Came Dashing through the Snow Virtually!
Over 130 guests joined our virtual Christmas gala on December 10th which featured our guest of honor, Her Majesty's Ambassador, Dame Karen Pierce. The Ambassador gave her remarks live from the Fairmont Hotel where our Chairman, Mark Herlach; President, Eamonn Cooney; General Manager of the Fairmont, Mark Huntley; Emcee Bob Heck; and Mrs. Claus, Sally Anne Andrew were also on hand to lead the festivities. (All keeping socially distant from each other.)
CLICK THE PHOTO BELOW TO VIEW THE VIDEO.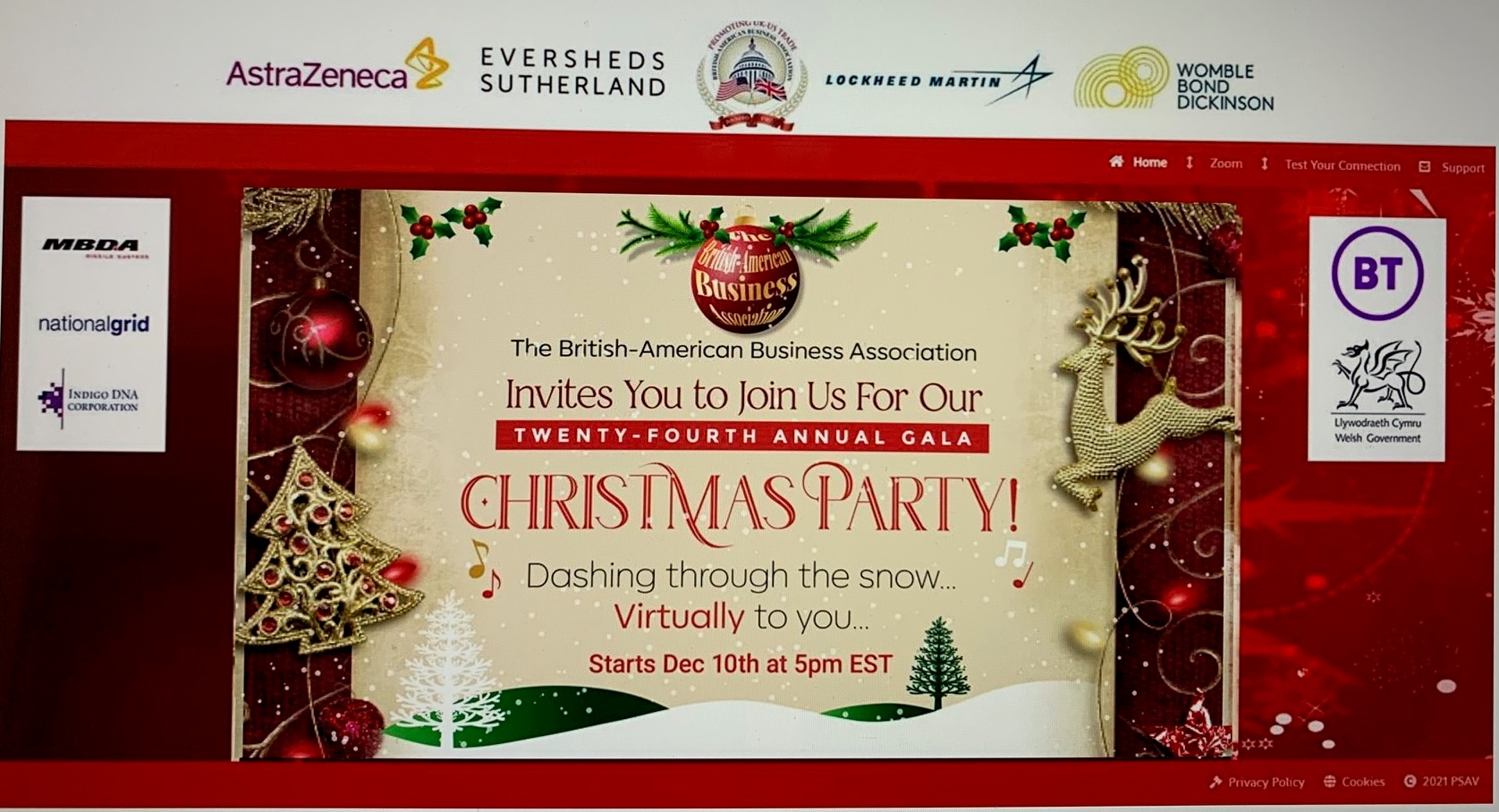 Please enjoy our photos from the event, click on thumbnails to enlarge the photos
View this gallery on Flickr