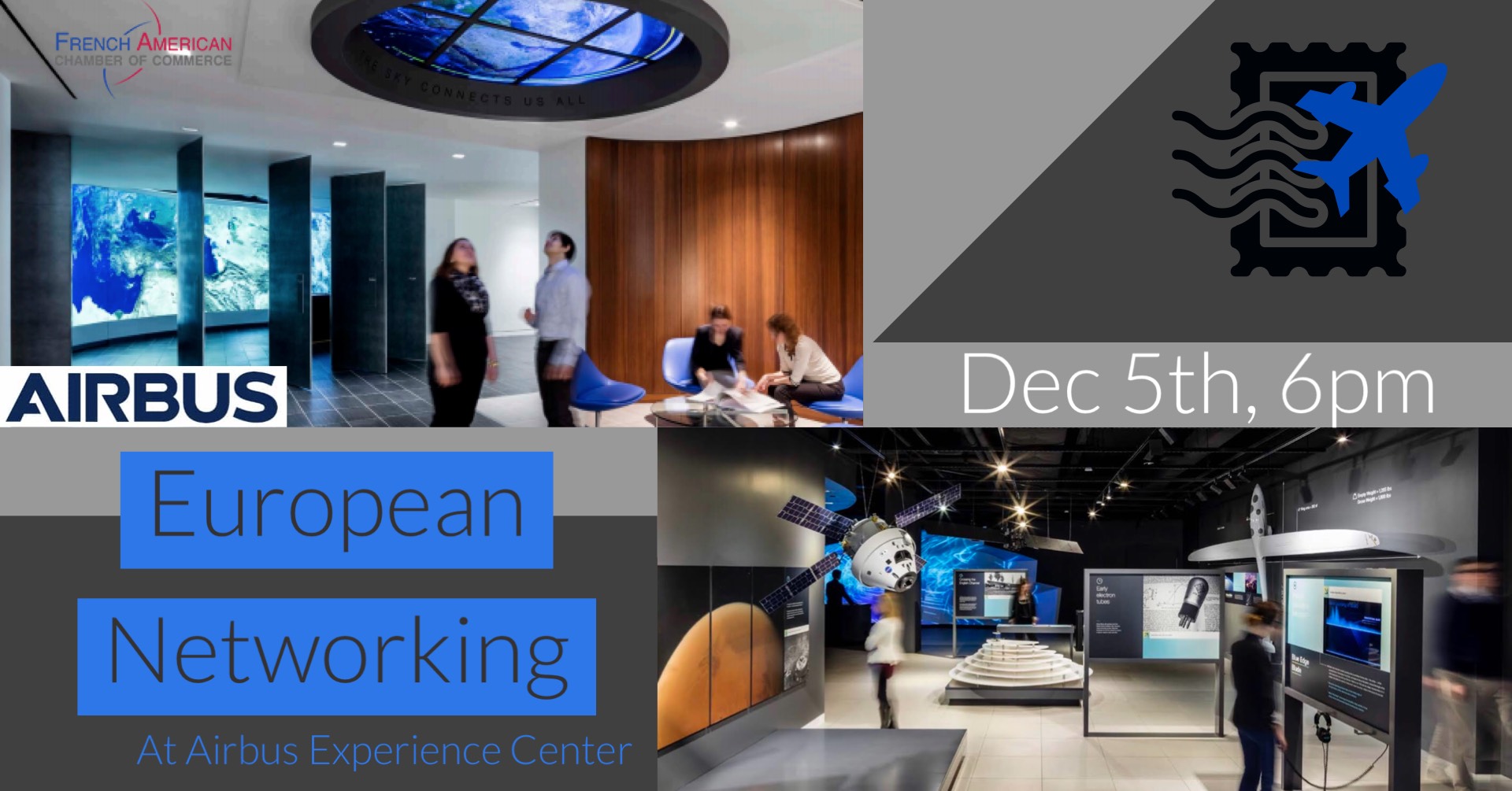 European Networking at the Airbus Experience Center
Mix, Mingle and Network!
The British-American Business Association (BABA) and the French-American Chamber of Commerce (FACC) invite you to join our Winter European networking event at the Airbus Experience Center in Washington, DC.
During the evening there will be tours of the Airbus Experience Center. Enjoy the thrills of piloting planes in the flight simulator and a special 3D virtual reality experience!
DATE: Thursday, December 5, 2019
TIME: 6:00 - 7:30 pm
PLACE: Airbus Experience Center
1101 Pennsylvania Avenue, NW
Washington, DC
PRICE: Members (BABA and FACC) - $29/each
Non-Members - $49/each
To register CLICK HERE.