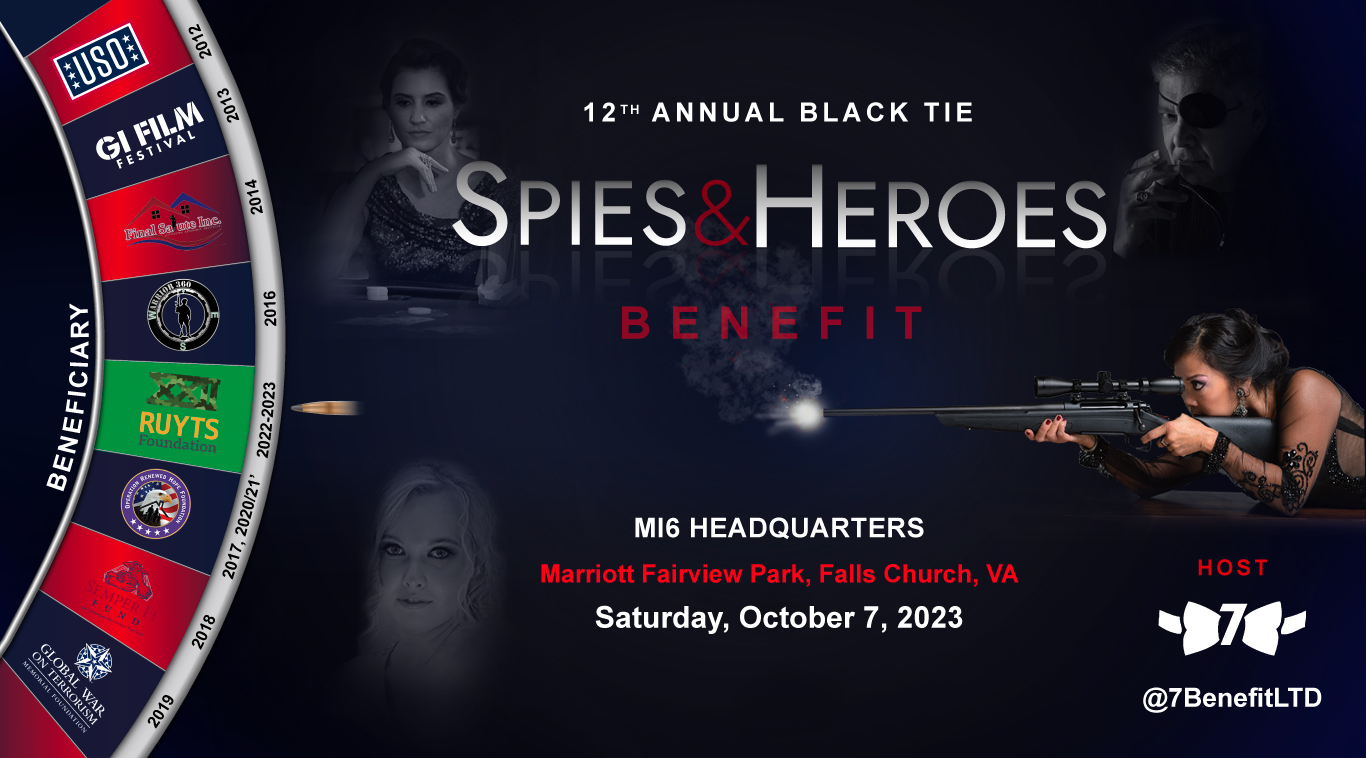 The 12th Annual Spies & Heroes Black-Tie Gala
organized by BABA member, 7 Benefit LTD
Saturday, October 7, 2023 at the Falls Church Marriott Fairview Park
6:00pm Champagne Reception
7:00pm Black-Tie Reception
His Majesty's Secret Service, MI6, cordially invites you to the 12th Annual Spies and Heroes Black-Tie Gala. Your task is "Dress to Impress" and enjoy socializing with VIPs, celebrities, and international secret agents to raise critical funds to reduce Veteran and Active-Duty suicides.
The beneficiary is the Ruyts Foundation of Veteran Suicide Prevention. Their mission is to provide much needed Mental Health & Overall Wellness Services for those in crisis. Net proceeds will be used to increase mental health professional services to provide urgent counseling, increase case officers, and widen the bandwidth of social and mental health services.
Sponsorships, corporate tables, and tickets are tax deductible per IRS rules. View/print the Sponsorship Letter HERE. We invite the Community to join us for this unforgettable evening!
RESERVATONS AND INFORMATION CLICK HERE