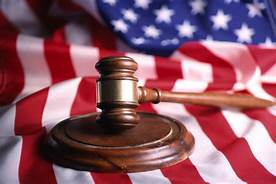 This event has been postponed. We will advertise the new event date as soon as it's confirmed.
Panel discussion on Key UK/US Developments in
Antitrust, Trade, and White Collar Enforcement
Hosted by BABA Member

Date: March 17, 2020
Time: 4:00 - 5:00PM (Drinks to follow)
Place: Miller & Chevalier
900 16th Street, N.W.
Washington, DC 20006
Price: Complimentary to Members & their guests
$40 - Non-Members
Multi-national corporations frequently face the challenge of cross-border government investigations. There is growing cooperation between European and U.S. enforcement authorities but there are important differences in the jurisdictions' laws and in their approach to investigating and resolving investigation. This panel of expert U.K. and U.S. lawyers will address trends in government enforcement actions impacting corporations with a presence in the U.K., E.U. and U.S., including in the areas of antitrust, anti-bribery, money laundering, trade, and economic sanctions.
Panelists
Satyen Dhana, Head of the International Trade & Competition, Simmons & Simmons (UK)
Stephen Gentle, head of the Crime, Fraud & Investigations Practice, Simmons & Simmons (UK)
James Tillen, Chair of the International Department, Miller & Chevalier (U.S.)
Lauren Briggerman, Member, Miller & Chevalier (U.S.)