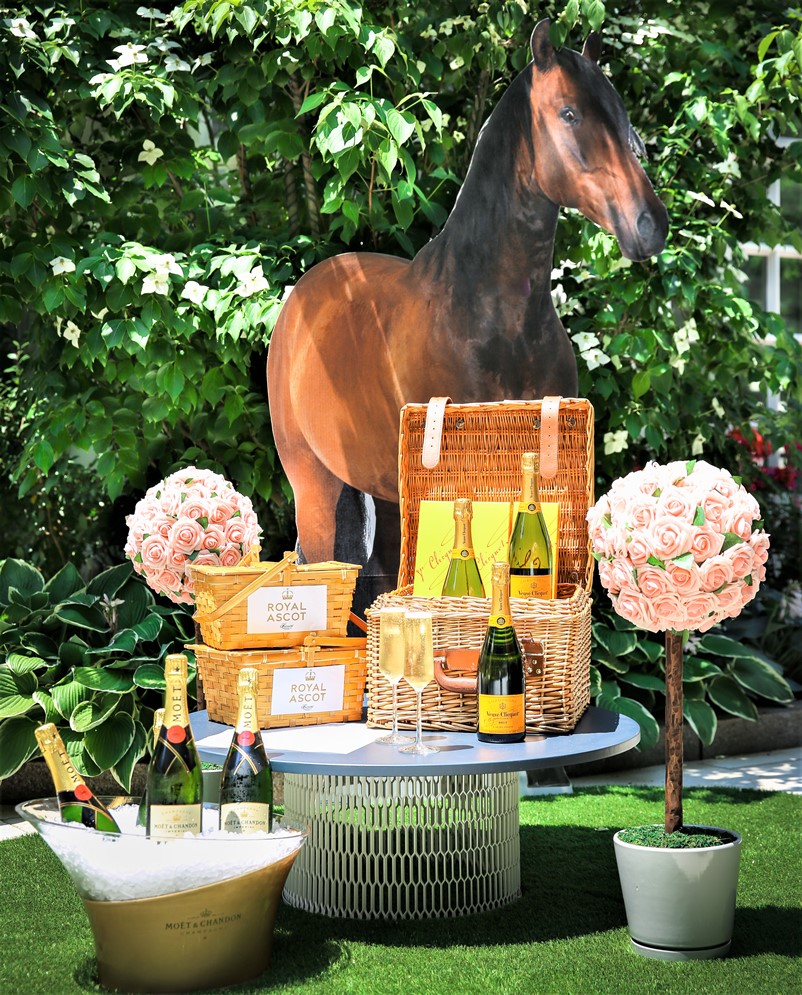 Champagne, Picnic Fare, Photo Ops, Pop-ups and Prizes
BABA Corporate Member
Fairmont Washington, D.C., Georgetown
invites Members and Colleagues to a
Royal Ascot Garden Party
The Loggia and courtyard garden will be transformed into a Royal Ascot-themed park. All guests donning hats, fascinators and Ascot attire will be eligible to win prizes for most authentic, fabulous and over-the-top.
Fairmont's Royal Ascot Garden Party will offer guests four options to enjoy dining on royal fare, sipping champagne, Pimm's Cups and gin & tonics in designated enclosures. Large screens will showcase Royal Ascot scenes, and guests will enjoy pop-ups by Michael Kors and TheArtofHats Studio of Leesburg. Land Rover of Alexandria* will showcase two new Land Rovers for photo ops in the hotel's driveway.
Executive Chef Jordi Gallardo and Executive Pastry Chef A.J. Thalakkat are creating Royal Ascot-inspired afternoon tea and picnic baskets with many of the Royal's favorite recipes.
DATE: Friday, June 18, 2021
TIME: 11:30 am - 3:00 pm
PRICING:
~Royal Picnic Enclosure - $53 per person
A 5-Course Picnic Basket
Champagne, Gin & Tonics & Pimm's Cups are available for purchase
~The Royal Enclosure - $ 65 or $139 with limitless Moët for 1.5 hours per person
Royal Afternoon Tea Fare
~The Queen Anne Enclosure - $199 for two
A 5-course Picnic Basket of Royal Favorites
A Bottle of Veuve Clicquot
~The Royal Suite Enclosure - $10,000 for 10 people~
A Private Suite with Balcony overlooking the festivities
Private Chef
Private Butler
Royal Picnic Fare
Limitless Veuve Clicquot
Royal Ascot Sway Bags
TO REGISTER CLICK HERE.
Special June 18th room rate featuring 15% off the Daily Rate - CLICK HERE to reserve.