April 1st 2021
From Mark Herlach, BABA Chairman:
Dear Members and Colleagues,
As you know, after a long global career, Eamonn Cooney is retiring and so stepped down as BABA's President yesterday. On behalf of our Board and Members I want to thank Eamonn for his many years of excellent service to BABA, especially the last five as President.
Following good work by BABA's Succession Committee and approval by BABA's Board, I am delighted to let you know that BABA's new President is Jennifer Taylor Hodges.
Many of you already know Jenn very well as she has been a part of BABA's leadership since joining the Board in 2011 and being elected Vice President in 2014. Jenn is also Vice President, US Government Affairs with BT, a leading BABA Sponsoring Member for 29 years. Prior to joining BT Jenn worked at the British Embassy, where she first got involved with BABA. Jenn is the co-Chair of BABA's Trade and Policy Committee and also one of the founders of BABA's Young Professional Group.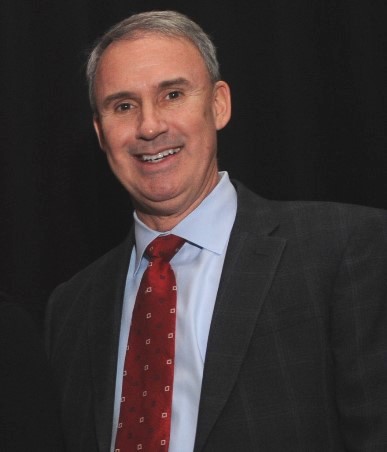 I am delighted to further report that Derrick Surratt of British Airways has been elected to fill the Vice President position vacated by Jenn. British Airways joined BABA in 1987, the founding year of the Association and Derrick has been a Board Director since moving to Washington, DC in 1999.
Please join me in supporting Jenn and Derrick and wishing them much success in their new BABA roles!
Mark Herlach, BABA Chairman
From Jenn Taylor Hodges, BABA's President
Many thanks to Mark, Eamonn, and the entire Board for this honor. I look forward to working closely with our members and partners as we continue to strengthen ties and advance opportunities for businesses operating in the UK and the US. Thanks to Eamonn for his service and congratulations to Derrick!
I am also very pleased to let you know that following the recommendation of BABA's Succession Committee and approval by BABA's Board, Mark Herlach will continue as BABA's Chairman for a further year until BABA's AGM in June 2022.
Jennifer Taylor Hodges, BABA President
From Eamonn Cooney, BABA's Past President
Firstly I want to congratulate Jenn on becoming BABA's new President! BABA is such an excellent business association and my many years in it have been wonderful, especially as your President. I am really looking forward to retirement, while remaining a member and supporter of BABA – see you at a future event!
Eamonn Cooney, BABA Past President