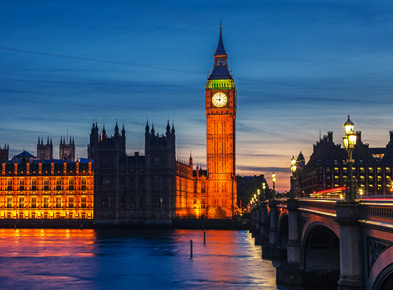 The British-American Business Association (BABA) celebrated its 30th Anniversary in 2017 continuing to enable its members to develop US-UK business by:
Supplying useful information through programs and communications, including policy and market developments;
Facilitating networking between members and the wider business community in the Greater Washington Region;
Providing a conduit for relationship-building between members and key US and UK government officials in Washington;
Leveraging British and American trading relations and relationships with UK and US government entities.
Founded in 1987, "BABA" is the premier business forum for British and American companies, organizations and business professionals in the mid-Atlantic region. Through a variety of programs, BABA members exchange valuable information, establish networks, and pursue mutual interests.
Our business events feature dynamic guest speakers, including Sir Kim Darroch, HM Ambassador to the United States and previous Ambassadors; the Rt Hon. Michael Fallon, UK Secretary of Defence; US Congressmen Joe Wilson (SC), Bill Keating (MA) and George Holding (NC); Sir Michael Rake, Chairman of BT and President of the CBI; Willie Walsh, CEO of IAG/British Airways; Marion Blakey, Chairman, President & CEO, Rolls-Royce North America; Wesley Bush, Chairman, CEO and President, Northrop Grumman; Jonathan Hoyle, Director General, GCHQ; and John C. (Chris) Inglis, Deputy Director, NSA.
In addition, BABA organizes "Business After Hours" briefings on topics of current interest, such as US government contracting, Brexit issues, Digital health, US tax reform, and international travel security. BABA also holds frequent social events, including our Gala Christmas Luncheon, Summer Drinks at the British Ambassador's Residence; wine and whisky tastings; and special black-tie evenings.
From airlines, aerospace, and technology firms to banks and hotels, BABA's membership reflects the diverse economy of the mid-Atlantic region. Our membership includes large U.S. and UK corporations with significant operations in the Washington metropolitan area, as well as many small and medium-sized enterprises. Individual members also are encouraged to join.
BABA's membership categories are
• Platinum Member: $10,000. Reserved for a select group of leading multinational companies, and offers them unprecedented access to a customized program of exclusive networking, promotional and business opportunities in addition to the regular benefits of membership in the Association. This category is limited to a small group of key members.
• Sponsoring Member: $2,500. For corporations that want to maintain high visibility in the UK-US business community. This category entitles a select group of company executives to participate in special activities and includes additional benefits as well.
• Corporate Member: $800. For large firms with more than 10 employees. In this member category, as many employees as desired can participate in the Association's activities.
• Small Business Member: $300. For small firms with no more than 10 employees.
• Individual Member: $175. For government and retired individuals with an interest in the objectives of the Association but who would otherwise be ineligible for membership. No company affiliation is listed.
• UK Associate Member: $225. This non-voting category is for organizations and individuals based in the United Kingdom who want to forge business and professional links in the Washington/Baltimore region.
• Young Professional Member: $35 (renewable each year for three years). For young professionals beginning their careers with an interest in British and American relations. No company affiliation is listed.
Membership dues are subject to change.