Joe Tirone, Baker, Donelson, Bearman, Caldwell & Berkowitz - Co-Chair
This email address is being protected from spambots. You need JavaScript enabled to view it.
Hadiza Bamgbose, British Embassy - Co-Chair
This email address is being protected from spambots. You need JavaScript enabled to view it.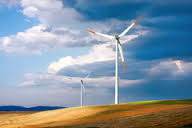 The Energy & Environment Committee (E&E) of the British-American Business Association of Washington, DC (BABA) was formed in 2007 to focus on the policy issues and business opportunities presented to British and American member businesses arising from the energy and environmental challenges that face both nations and the world.
Since its formation, the committee has developed forums specifically dedicated to addressing energy and environment matters.
BABA counts among its members a number of energy companies including major energy companies, BP, Chevron and National Grid, as well as many smaller service providers and advisory firms with interests in the energy and environment field.
To date, the E&E committee and its members have:
Met to discuss energy and environmental policy issues with John Hutton, British Secretary of State for Business, Enterprise, and Regulatory Reform
Held a series of substantive discussion luncheons for BABA members covering opportunities and challenges for clean coal in the US and Europe; the impact of growing energy and environmental issues in the food and beverage industry; and ways to improve emissions in the aviation sector.
Held joint briefings with The Heinz Center Business Council for Economics and the Environment. In the first, GE, BP, Ford and Alcoa presented on how they aim to stay competitive in the new energy and environmental climate moderated by The Honorable Sherwood Boehlert. In the second, representatives of J.P. Morgan, Citigroup and Good Energies discussed how their companies are contributing toward investment for a greener future under the facilitation of Matthew Arnold, Co-founder, and Director of Sustainable Finance Ltd
Held an event at which representatives of the British government, Department of Energy and the House Energy and Commerce Committee discussed contrasts between UK and US policy approaches and perspectives with respect to climate change and energy policy.
The E&E Committee also learned firsthand of the expertise within its own membership including:
A presentation by Dr. Christopher Tuppen, BT Head of Sustainable Development and Corporate Accountability, who heads the BT team responsible for reducing the company's worldwide carbon footprint. Chris was subsequently recognized as one of the world leaders in the field and was named by The Guardian as one of the 50 people who could save the planet from environmental disaster. He discussed the ambitious targets that BT has set for itself, plus its rigorous approach in meeting those targets and setting even more ambitious future targets.
Simon Watson, Vice President and General Manager of Tetronics Ventures LLC, provided an overview of his business interests. Tetronics is a leading manufacturer and supplier of high-temperature DC plasma arc technology serving an international market. This technology is used in a broad range of applications including the processing of liquid and solid waste materials in a clean, environmentally friendly, and sustainable manner including a waste to energy process that converts municipal solid waste into electric power.
Pauline Jones, Government Relations Manager at EnergySolutions, successor to BNFL Inc., told the E&E Committee about the extensive energy and environmental activities of this full-service nuclear fuel cycle company that is committed to environmental protection, energy independence, and serving the needs of the nuclear industry renaissance.

Joe Tirone, Partner at Womble Bond Dickinson, and his colleagues Jasper Mason and U.K. partner Richard Cockburn hosted an issues-focused roundtable discussion comparing and contrasting issues in the US & UK energy markets as a result of COVID-19 disruptions, volatility in energy commodity prices, and decreased energy demand. Michael Silver, V.P. and General Counsel of VAALCO Energy Inc. in Houston and John Fitzpatrick at Gneiss Energy in the UK offered valuable insight from the industry perspective.
Event speakers to date have included:
Orlando Alvarez, President & CEO, BP Energy; Luke Popovich, Vice President of the National Mining Association; Branko Terzic, Chairman of the Ad Hoc Group of Experts on Cleaner Electricity Production from Coal and other Fossil Fuels, UN Economic Commission for Europe (UN ECE); Paul Noe, Vice President for Regulatory Affairs for the Grocery Manufacturers Association (GMA); Derrick Surratt, Regional Director, British Airways; The Honorable Sherwood Boehlert; Randall Overbey, Former President and Current Consultant, Energy and Primary Metals Development, Alcoa; Rachel Miller, Director of Federal Affairs, BP America Inc.; Mark Edie, Office of the General Counsel, Ford Motor Company; Larry Boggs, Corporate Environmental Programs, General Electric; Tom Kiser, President and CEO, Professional Supply, Inc.; Professor Wilfrid Kohl, Director of International Energy and Environment Program, School of Advanced International Studies (SAIS), Johns Hopkins University; David Thomas, First Secretary, Energy & Environment, British Embassy, Washington, DC; and John Jimison, Counsel to the House Energy and Commerce Committee, US House of Representatives.
The committee currently comprises the following individuals and companies:
Joe Tirone
E&E Committee, Chair
Baker, Donelson, Bearman, Caldwell & Berkowitz
Baltimore, MD
Elizabeth Brick
Baker, Donelson, Bearman, Caldwell & Berkowitz
Baltimore, MD
Neil Agate
Four Gates, LLC
Germantown, MD
John Bleed
CBI
Washington, DC
Jenny Dunn
British Embassy
Washington, DC
Heather Goodale
British Embassy
Washington, DC
Kate Robinson
British Embassy
Washington, DC
Blair Scott
Eversheds Sutherland
Washington, DC
Allison Speaker
Eversheds Sutherland
Washington, DC
Carmie McCook
Carmie McCook & Associates
Washington, DC
TBC
Rolls-Royce North America
Reston, VA
Dena Wiggins
NGSA
Washington, DC
Emily Duncan
National Grid
Washington, DC
Ryan Potgieter
BP America
Washington, DC