Chris Fetzer, Dentons - Co-Chair
Pamela Frazier, Northrop Grumman - Co-Chair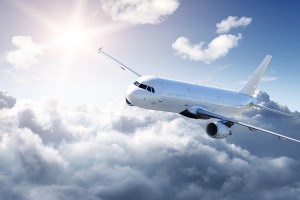 The Defense, Aerospace, Transportation & Security (DATS) Committee of BABA is responsible for promoting the understanding and discussion of key political, economic, and industrial issues impacting its four business sectors. US and UK bipartisan government and corporate leaders in DATS sectors are invited to address specific topics that are of interest to the Committee, the BABA membership, and the broader community.
DATS is especially interested in promoting dialogue and understanding toward a consistent policy on defense export approvals and trade and awareness and understanding of the UK's extensive experience in Homeland Security. This includes support and interface during UK state visits between US Administration and UK officials on key issues affecting BABA members' perspectives, through the exceptional relationship maintained with the British Embassy.
Some of the past events set up by the BABA DATS Committee include:
Defense
The State of UK and US Defense Innovation and Collaboration
Roundtable with Mark Goldsack CBE Director, UK's Department for International Trade Defence and Security Organisation
Roundtable with Huw Walters, UK Director Economic Security and Prosperity, UK Ministry of Defence
Roundtable on the US-UK Defense Treaty with Steve McCarthy, Minister, Defence & Material and his staff, with focus on how to make the treaty more useful and "user-friendly."
"The US-UK Defense Trade Cooperation Treaty": the first industry-focused event on Treaty implementation, at which the US and UK Chairs of the Management Team on the Treaty presented on it jointly for the first time in such a business/industry forum
Visit to The Joint Strike Fighter Demonstration Center and Simulators – hosted and managed by Lockheed Martin, Northrop Grumman, Pratt & Whitney and BAE Systems (all DATS members)
Aerospace
Visit to the NTSB/National Transportation Safety Board Facilities for a full briefing on their responsibilities and capabilities including the extraordinary investigation and conclusions on the tragedy of flight TWA 800
"The New 380 Airbus": an extensive and fascinating picture of the creation of one of the world's great aircraft, by Barry Eccleston, CEO, Airbus North America
Transportation
Tour of the Washington Dulles Airport covering Operations, Security and the ongoing expansion, including the new train system and security screening hall
Tour of the Port of Baltimore, including Customs Operations and Security
Security
'The UK and US Partnership in the Global War against Cyber Terrorism' with Guest Speakers John C. (Chris) Inglis Deputy Director, The National Security Agency, US Government and Jonathan Hoyle, Director General for Government & Industry Cyber Security, GCHQ, UK Government
"The Strength of US-UK Cooperation in Transport & Homeland Security" with speakers Kip Hawley, Head of the TSA, & Niki Tompkinson, Director, TRANSEC, UK Dept. of Transport
"The Real Deal on Homeland Security: a US Congressional View" from the US House of Representatives Committee on Homeland Security
US Government Speakers
"Meet & Greet" Breakfast with Congresswoman Mikie Sherrill
"Meet & Greet" Roundtable with Senator Josh Hawley
The current members of the DATS Committee are as follows:
| | |
| --- | --- |
| Northrop Grumman | Pamela Frazier, Co-Chair |
| Dentons | Chris Fetzer, Co-Chair |
| Airbus | Jamie Darcy |
| Arnold & Porter LLP | Adam Golodner |
| BAE Systems | Tom Reich |
| Blue Sky Consulting | John Kelly |
| Boeing | Charles Scaperotto |
| British Airways | Derrick Surratt |
| British Embassy | Ben Grinham |
| C5 Capital | Zach Beecher |
| Eversheds Sutherland | Jeff Bialos |
| IDEEA | Quentin Whiteree |
| Intercede | Dave Levin |
| MBDA | Earle Rudolph |
| PricewaterhouseCoopers | Scott Thompson |
| QinetiQ | Chris Lawrence |
| US CYBERCOM | Scott Dade |
| Venable | Ashley Craig |