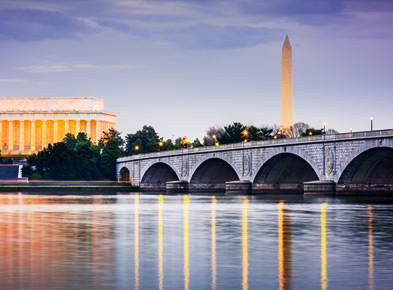 BABA's Committees and Groups are responsible for organizing many of the Association's activities and events and report to the Board of Directors. A description of each Committee follows.
Defense, Aerospace, Transportation & Security (DATS) Committee
The Defense, Aerospace, Transportation & Security (DATS) Committee of BABA is responsible for promoting the understanding and discussion of key political, economic, and industrial issues impacting its four business sectors. US and UK bipartisan government and corporate leaders in the DATS sectors are invited to address specific topics that are of interest to the Committee, the BABA membership, and the broader community.
Energy & Environment Committee
The Energy & Environment Committee aims to leverage the strong position of the UK on environmental issues for the benefit of member businesses, provide a venue for interested companies and organizations to understand each other's approaches to environment and energy issues, and provide a forum for members to hear from and exchange frank views with significant speakers about policies, potential transatlantic cooperation, and opportunities for member companies.
Financial Services Committee
The Financial Services Committee provides a forum to identify, discuss, and understand key financial issues affecting UK and US interests. The committee's goal is to complement BABA's existing programs and mission by helping our members identify and assess opportunities and risks that are shaping the financial universe.
Health & Life Sciences Committee
This Committee addresses the issues associated with the major percentage of US GDP devoted to health care, and assesses the impact of any newly enacted health care reform law on businesses and individuals. The Committee provides information related to the expansion of insurance, the creation of new markets and government approaches to delivery of services and products, and the potential impact on innovation. In addition to health care issues, the committee's focus also includes the growing and dynamic field of bioscience technology.
Marketing Committee
The Marketing Committee is charged with overseeing outreach to current and prospective members via the following activities:
Updating our website including ongoing content development and private Members-only Directory

Production/circulation of digital and print materials

Leading social media and marketing efforts on Twitter, Facebook and LinkedIn

Raising the profile of leading BABA members on our website and via social media streams

Interfacing with all other Committees and Groups to ensure that programming is well advertised
Small Business Group
The purpose of the Small Business Group (SBG) is to bring more value to our small business members. This Group brings compatible small businesses together to help each other with contacts, business opportunities, supply chains, and clients - across all sectors. In addition, the SBG aims to bring small businesses and big businesses together for government and commercial teaming. BABA and its partners have the leading companies in the world among its members. SBG leverages these leading companies to help them find the small business partners they need - and our small business members find the support and market routes they desire.
Program Committee
The Program Committee organizes a wide-rane of business events not covered under the sector Committees and Groups. These include the CEO Speaker Series as well as other dynamic guest speakers. This Committee is also responsible for coordinating BABA's social activies, such as the annual Gala Christmas Luncheon, golf tournaments as well as professional polo and rugby sporting activities.
Trade & Policy Committee
The BABA Trade & Policy Committee provides a forum for identifying, discussing, and promoting policy issues of importance to our members and to the US and UK more broadly. We work closely with the British Embassy in Washington, US government partners, our member companies and other associations to deliver high quality programs that address timely and important issues around the bilateral relationship. As the UK seeks to redefine its external commercial arrangements after leaving the EU, BABA and the Trade & Policy Committee will strive to play a critical role in discussions around the future of the UK-US economic partnership, trade with Europe, and policy issues critical to businesses on both sides of the Atlantic.
Young Professionals' Group
BABA believes that it is important to have a diverse membership that involves professionals at every stage of their careers. In particular, BABA has a keen interest in promoting and involving young professionals in the organization. To encourage younger members, BABA provides social and educational networking opportunities to help young entrepreneurs to grow their businesses and early-mid stage professionals to achieve their career goals. We foster and inspire relationship building, entrepreneurial endeavors, and professional growth.