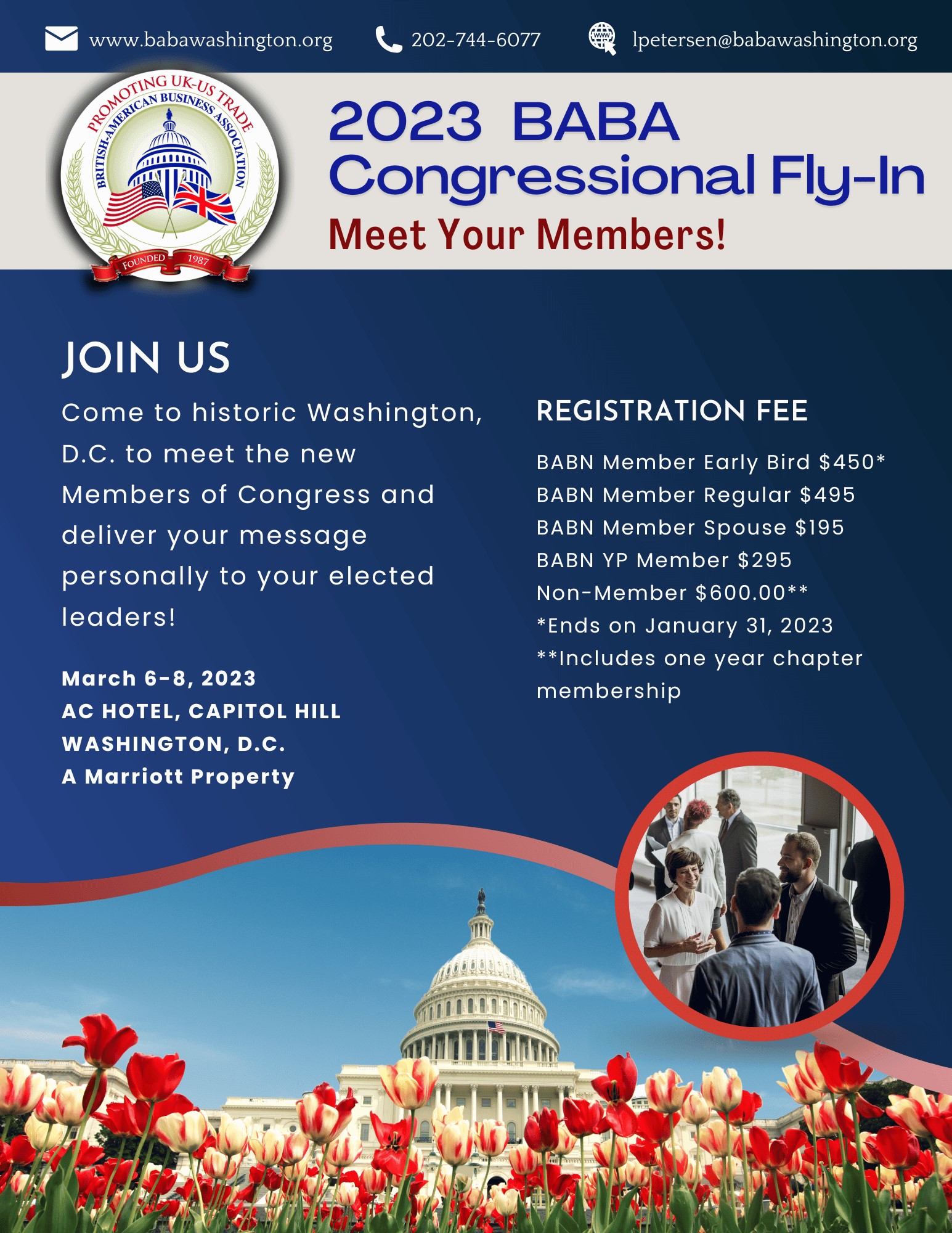 BABA MEET YOUR MEMBERS CONGRESSIONAL FLY-IN

Come to beautiful Washington D.C. in the Spring to meet your elected officials and deliver your message. BABA will arrange all the logistics except for your travel to and from Washington D.C. Included in the price are a welcome reception and dinner with keynote speaker, and breakfast, lunch and reception on Hill Day.

Congressional Fly Ins do not constitute lobbying. Please click here for an interpretation of the ethics rules from our General Counsel Randy Nuckols, a Partner at Dentons law firm.
DATE: March 6-8, 2023

LOCATION: AC Hotel, Capitol Hill, Washington, D.C.
Please book your room and pay for it directly with the hotel HERE.

PRICE:
BABN Member Early Bird (before November 30, 2022) - $450
BABN Member Regular (after November 30, 2022) - $495

BABN Member Spouse - $195
BABN YP Member - $295
Non-Member - $600 (includes one year chapter membership)

Sponsorship packages available. See below for all pricing.