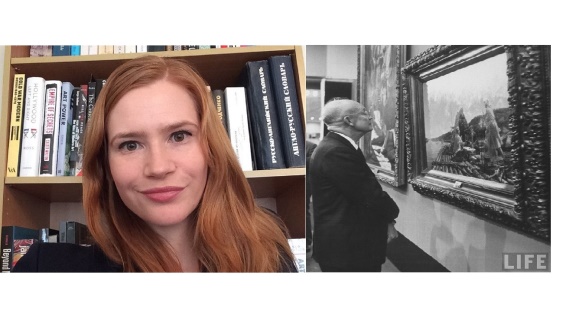 The Cold War Museum, in cooperation with Old Bust Head Brewing Company, invites you to attend a presentation by Dr. Julia Bailey, Curator at London's Victoria & Albert Museum, on
Art of the Cold War: Diplomacy, Propaganda and Resistance
How did artists respond to the Cold War – and what role did art play in shaping this conflict of ideologies? Dr Julia Tatiana Bailey reveals some of the little-known stories of how art operated as Cold War diplomacy, propaganda and resistance across the globe.
The presentation will explore how art was used by Cold War rivals as a proxy for military engagement.
Sunday, September 2, 2018
1:00 PM. (Arrival at the brewery: 12:30-1:00 PM)
Old Bust Head Brewing Company
7134 Farm Station Road
Warrenton, VA 20187
Cost:
$25, including the presentation; a $7 coupon toward a craft beer draft, Kombucha or other drink; a $10 contribution to the Cold War Museum; and special access to the Museum (next door) for event participants following the presentation. TICKETS AT THE DOOR, IF AVAILABLE, WILL BE $35. (Refunds up to one day before event).