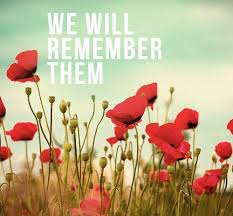 This year to specially commemorate the centenary of the conclusion of the Great War and the contribution of British and Commonwealth military
and civilian servicemen and women in the two World Wars and later conflicts.
you are warmly invited to the
British & Commonwealth Remembrance Ceremony
DATE: Sunday. November 11, 2018
TIME: 2:00 - 3:00pm
LOCATION:
Church of the Epiphany
1317 G St NW, Washington, D.C.
This service is inclusively open to all, especially British and Commonwealth Ex-pats, embassy staff, families and friends. Organizers are proud to announce the participation and support of students from the British International School. Attendance and parking are free. Attendance is open to all, but please register HERE.