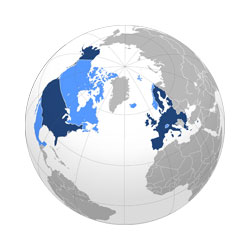 Please join Trade & Policy Committee of the British American Business Association
on March 26th at 8:30 am for a breakfast hosted by
new BABA Sponsoring Member


updating members on the status of CFIUS. CFIUS, the Committee on Foreign Investment in the United States, is an interagency committee authorized to review certain transactions involving foreign investment in the United States to determine the effect these transactions may have on U.S. national security.

Date: March 26, 2019
Time: 8:00am – Speakers to begin promptly at 8:30am
Location: 800 17th Street N.W., Suite 1100 | Washington, DC 20006
This event is complimentary to members but registration is required.
Holland & Knight will present a distinguished panel of legal experts from the firm including partners Antonia Tzinova, Seth Stodder and Chris DeLacy, moderated by Charles Borden. The panel will discuss:
• A review of the FIRMA legislation enacted in August 2018 and the ways in which it has changed CFIUS, including discussion of the new critical technology pilot program

• Practical guidance for British companies on how to consider CFIUS issues and navigate the CFIUS process

• A description of the opportunities for legislative and regulatory engagement on FIRMA implementation
This is a Members' only event. Space is very limited for this exclusive event presented by the Trade & Policy Committee.