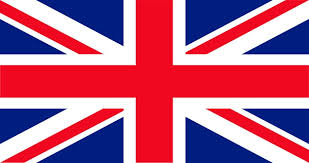 Chaos in Westminster? A UK Politics Update.
You are invited to a UK politics update and roundtable discussion, hosted by the British American Business Association's Trade and Policy Committee on Thursday June 6 from 8:30am-9:30am. The roundtable will be hosted at the Confederation of British Industry's (CBI) office at 1801 K St NW, Suite 900.
The Trade and Policy Committee will welcome Will McGarrigle, Senior Policy Advisor for International Trade at the CBI in London. Before joining the CBI, Will worked in the House of Commons for four years, developing an extensive knowledge of Parliamentary politics. He will provide BABA members an update of the recent local and European elections, the top candidates to lead the Conservative Party after the Prime Minister's resignation, the UK domestic agenda for the rest of 2019, and the new Government's attempts to pass a Brexit withdrawal agreement in Parliament before the end of October. We look forward to having you in attendance.
Space is limited, so please RSVP to John Bleed at This email address is being protected from spambots. You need JavaScript enabled to view it. if you are interested in being part of this discussion.