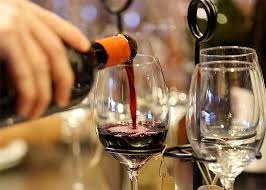 This event has been postponed until late Spring/early Summer.
Wine Tasting for our Young Professionals Group
Enjoy an informative and fun discussion by
Chris Parker, President of The Virginia Wine Academy
The theme will be 'Wine 101' with an emphasis on the styles of wines, how to taste wine, food and wine pairing, and choosing wines from a wine list. White, red and rose wines will be served along with light food pairings.
DATE: Tuesday, March 24, 2020
TIME: 6:00 - 8:00pm
PLACE: Dentons
1900 K Street, NW
Washington, DC
PRICE: $22/per Member
$32/per Non-Member