Northern Powerhouse Life Sciences and Healthcare Showcase Reception
Date:
Monday, March 02, 2020 6:00 pm - 8:00 pm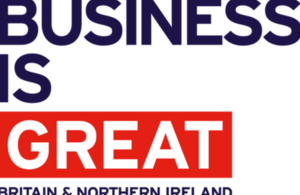 The UK Department for International Trade and the
British-American Business Association
invite BABA Members to join leading companies from the
Northern Powerhouse region of England
for a Reception at the British Embassy Rotunda
The delegation is visiting the Capital Region to help build relationships with
build close trade and collaboration ties.
Reception Date:
Monday, March 2, 2020
Place: British Embassy Rotunda
3100 Massachusetts Avenue, NW
Complimentary to members & their guests. (Registration is required).
Limited parking available. Enter via the Front Gates on Observatory Circle. Photo ID required. Dress Code: Business attire.
Come and enjoy great canapes, drink and spirited conversation with these UK innovative companies looking to grow their US business. REGISTER FOR THE RECEPTION by emailing Aubrey Powers at

This email address is being protected from spambots. You need JavaScript enabled to view it.
The Northern Powerhouse region of England is a global centre of excellence in Precision Medicine, Experimental Research, Biotechnology and Pharmaceuticals, to name a few. The North of England is also home to one of the largest clusters of orthopaedic, medical device and surgical companies in the UK.
Aptamer Group develops bespoke Aptamers, a chemically-synthesised alternative to antibodies.
Aptus Clinical is a full-service clinical CRO with industry-leading expertise in oncology, rare diseases and cell and gene therapies.
Datatrial provides software solutions enabling clinical organisations to better collaborate and safely capture, store, and analyse their trial data and information.
LightOx is a biotech company that is developing therapeutics to target the most common oral cancer, using a simple local delivery system that combines both diagnostic and therapeutic capabilities.
Micropore has a proven, scalable technology to deliver monodisperse microcapsules, controlled release products, and emulsions for improved product performance.
Prozomix has expertise and capability in commercial-scale production of biocatalysts for supply to the pharmaceutical industry and in the commercialisation of maximum diversity biocatalysts mined via proprietary high-throughput metagenomic techniques.
Think Outs helps providers of high intensity user services and link workers; GP Practices; Primary Care Networks; healthcare telephone services; call centres; and complaints services to improve efficiency, client outcomes and employee satisfaction.