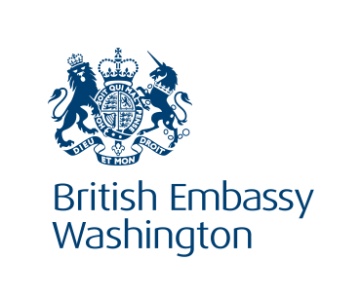 We wanted to share with you the following message from the British Embassy's Chief Communications Officer for Prosperity and BABA Young Professionals Co-Chair, Miriam Smallman:
Dear BABA Members & Colleagues,
On Saturday, 12 December, the UK is hosting the Climate Ambition Summit alongside France and the UN. This will be in partnership with Italy and Chile.
The Summit will be an important milestone on the road to COP26, and a chance for leaders to demonstrate their commitment to the Paris Agreement. As COP26 President Alok Sharma said last month at the UN, even though COP26 is postponed, we need to act now to fulfil our Paris Agreement commitments.
In the US, the British Embassy intends to use the Summit to mark this important anniversary of the Paris Agreement and raise awareness of COP26.
To do this, we are encouraging people to upload a video of themselves, or from their organisation, on social media (ideally Twitter) letting people know their climate wish or climate pledge. To make it easier, you can answer one of the following questions 'What is your climate pledge?' or 'What climate action do you want to see ahead of COP26?' We will be asking people to use hashtags #TogetherForOurPlanet and #ParisAgreement for our US campaign and to tag @UKinUSA.
If you want to join broader Summit activity on social media, you can use #COP26Ambition and record our COP26 strapline "COP26 – Together For Our Planet" at the beginning or end of your video.
The campaign will run between 10 – 12 December and we will try to highlight as many videos as we can on our social media channels!
We very much hope that you can support us in these efforts.
Kind regards,
Miriam Smallman