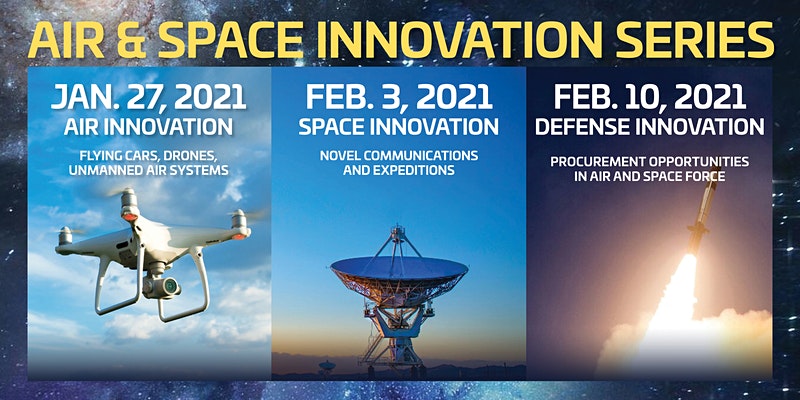 BABA Sponsoring Member

invites members to an international webinar series on
Defense Innovation: Procurement Opportunities in Air and Space Force
The third of a three-part series, for two hours on February 10, focused on the latest innovative technologies in aviation and space for commercial and defense applications – many of which are being developed or advanced in Fairfax County and Northern Virginia.
Companies and organizations that are involved with the series include AFWERX, Airbus America, Aireon, American Institute of Aeronautics and Astronautics, ANRA Technologies, BAE Systems, Ball Aerospace, BlackSky, Center for Innovative Technology, DroneShield, Elroy Air, Israel Aerospace Industries North America, NASA Goddard Space Flight Center, Northrop Grumman, OneWeb, SatixFy and Scout.
DATE
February 10th: Defense Innovation in Air & Space
9:00am - 11:00am
LOCATION
The virtual series will be broadcast using the Whova platform, which allows for additional networking opportunities beyond the program and presentations.
Instructions for event access on Whova will be provided upon registration.
The webinar series is complimentary.