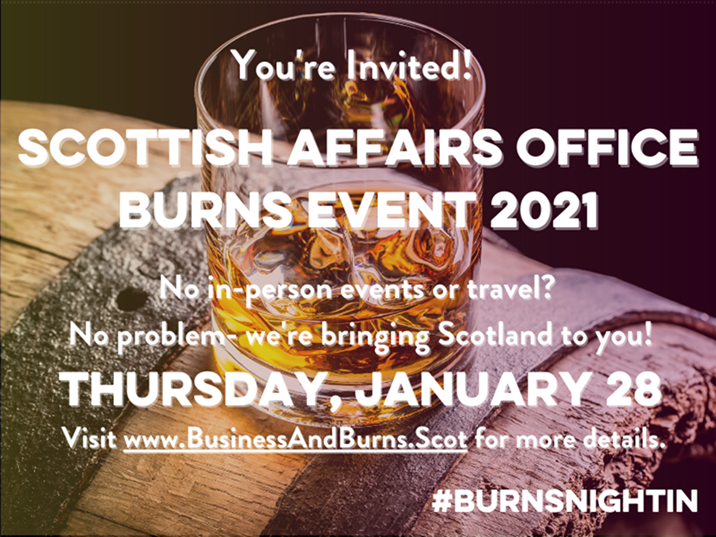 BABA Member
The Scottish Government
invites members to a
Virtual Burns Night 2021 Celebration
"Burns + Business"
Join us to celebrate Robert "Rabbie" Burns and the deep connections between the U.S and Scotland.
Until such times as we can celebrate in person - we are delighted to be bringing Burns to you virtually.
The sessions include:
A series of high value business and policy discussions

An insight into Burns and his work brought to you by David Hopes – Scotland's expert on all things Burns!

An interactive Spirit of Scotland tour of Scotland brought to you from the Dram Good Laddies straight to your living room sofa!
There truly is something for everyone – please click the register button below to view the website and to register for the events.
We look forward to seeing you there.
DATE: Thursday, January 28, 2021
TIME: 12:00pm EST
The Scottish Government in partnership with various Scottish organisations is delighted to deliver the
inaugural Business and Burns gathering. Through a series of conversations, the Scottish Government
will showcase the attributes of modern, innovative, inclusive, and socially conscious Scotland.