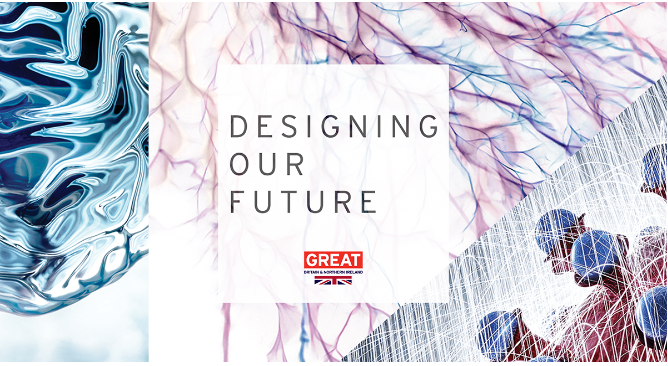 In partnership with the US National Science Foundation and media partner Axios
The British Embassy in Washington, DC invites
BABA members and colleagues to
DESIGNING OUR FUTURE
A VIRTUAL PANEL DISCUSSION ON THE FUTURE OF HEALTH & MEDICINE
The COVID-19 pandemic has changed the world, fundamentally transforming not only how we engage with each other, but how we seek care and how healthcare systems adapt to the needs of its citizens. As governments step-up vaccination programs, providing a light at the end of the tunnel, what lasting impact will the pandemic have on healthcare and medicine?
Join us on March 4th as experts in medicine, public health and medical science sit down to discuss the role that governments, businesses and researchers have played in driving innovation during the pandemic and offer a window into how the world of medicine has forever changed.
Speakers:
Professor Chris Whitty
Chief Medical Officer for England and the UK Government's Chief Medical Adviser
Dr. Rommie Amaro
Director of the National Biomedical Computational Resource, University of California, San-Diego and recipient of 2020 NSF COVID RAPID grant
Dr. Dan Barouch
Director, Center for Virology and Vaccine Research, Beth Israel Deaconess Medical Center
(Leading virologist on the Johnson & Johnson vaccine effort)

Dr. Jeffrey Spaeder
Chief Medical and Scientific Officer, IQVIA
Moderated by:
Alison Snyder
Managing Editor, Axios
DATE: Thursday, March 4, 2021
TIME: 12:00-1:00pm ET
on Zoom
TO RSVP, PLEASE REGISTER HERE.
The Zoom link and passcode will be sent to registered guests 24 hours before the event.
If you have any questions, please contact Josh Stanton at the British Embassy at This email address is being protected from spambots. You need JavaScript enabled to view it..