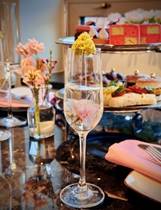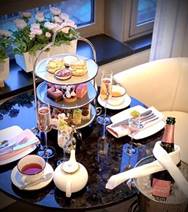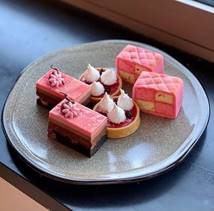 BABA Corporate Member, The Fairmont Washington, D.C.
invites BABA Members and Colleagues to
Cherry Blossom Afternoon Tea in a Private Pink Oasis
Usher in the spring with Cherry Blossom Afternoon Tea in the Fairmont's festively decorated Cherry Blossom Pop-up Lounge. The exclusive and private Cherry Blossom Lounge is located on the hotel's ninth floor.
Guests are welcomed to tea service with a Sakura and Peach Blossom Gelée, made with pickled cherry blossoms and peach blossom sake.
Executive Jordi Gallardo and Executive Pastry Chef A.J. Thalakkat have collaborated on an amazing menu of savory and sweet cherry delights.
DATES: Saturdays and Sundays beginning Saturday March 27th through, Sunday, April 25th.
Seating is available at 11:30 am and 2:00 pm.
Space is limited and social distancing protocol is in compliance with DC regulations.
Cherry Blossom Afternoon tea is priced at $53 per person or $72 - $85 per person including Champagne or Sparkling wine. Tax is not included.