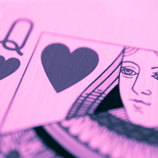 BABA Corporate Member, The Fairmont, Washington, DC,
invites Members and colleageus to
Mother's Day Royal Afternoon Tea
The Fairmont Washington, D.C., Georgetown's Royal Afternoon Tea makes all mothers Queens for a day in its royally decorated Queen of Hearts Lounge; an exclusive and private Lounge located on the hotel's 9th floor.
Mothers will be crowned, as they are welcomed to tea service, with their very own Tiara and Citrus Strawberries and Cream – a classic English favorite.
Executive Chef Jordi Gallardo and Executive Pastry Chef A.J. Thalakkat have created a Royal-inspired Afternoon Tea with many of the Queen's favorite recipes.
DATES: Friday, May 7th, Saturday, May 8th and Sunday, May 9th.
Seating is available at 10:30 am, 1 pm and 3:30 pm.
Royal Afternoon Tea is priced at $65 per person not including tax, gratuity is included.
Space is limited and social distancing protocol is in compliance with DC regulations.
Coming in June is Fairmont's Royal Ascot-inspired Tea and Ladies' Day Picnic in the hotel's courtyard garden.