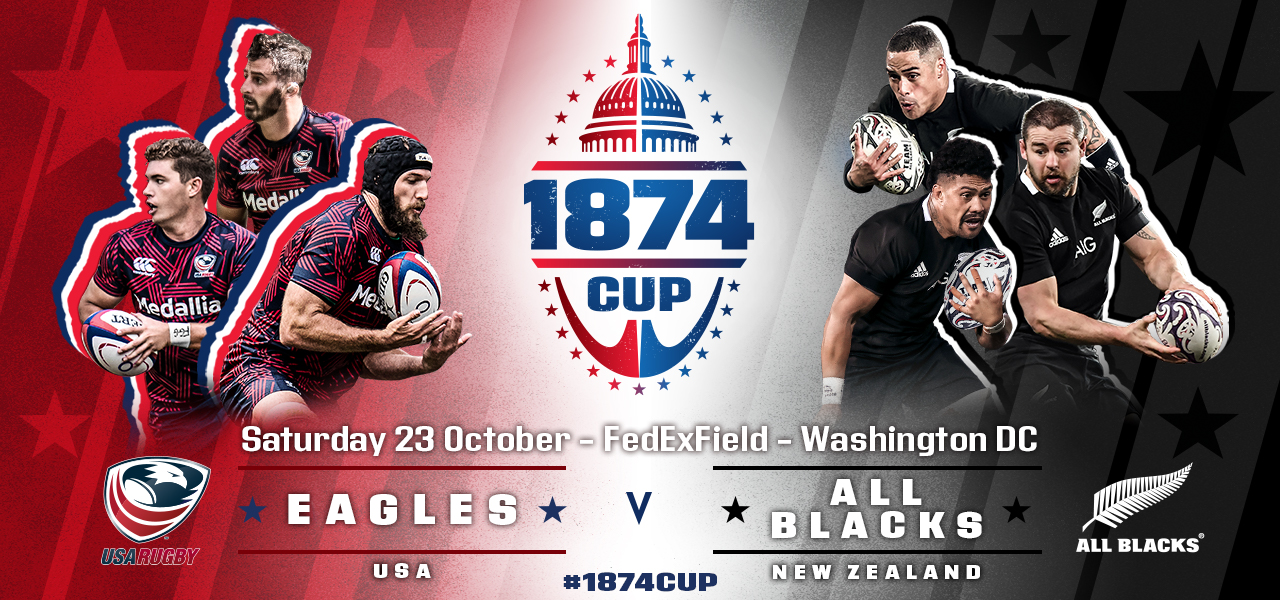 We regret we have sold the full block of tickets.
USA Eagles vs New Zealand All Blacks
The U.S. Men's National Rugby Team, The Eagles, will host the New Zealand All Blacks for the first time ever in Washington, DC when they square off on Saturday, October 23rd, 2021 at 3:00 PM in the inaugural 1874 Cup at FedExField.
BABA is offering members and colleagues the opportunity to purchase Club Level tickets at $130/ticket. We encourage all to act fast to purchase their tickets. When the block is sold we will not be able to secure additional tickets.
Our Club level tickets are together in Section 339. The Club Level offers seats with in-seat food and beverage service (download the WFT app to order food directly to your seats). Ticket holders here will also have access to the climate-controlled comforts of the Club Level, including restaurants, bars, lounges, leather seating and multiple HDTVs. Additionally, you can avoid walking up ramps with the private Club escalators.
Don't miss seeing this historic match! Cheer with fellow BABA friends.
Tickets will be distributed electronically via the purchaser's email.