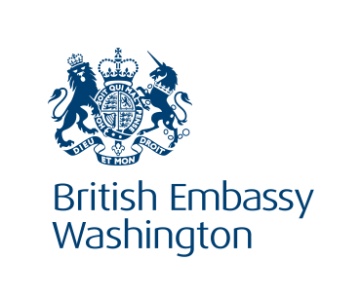 On behalf of the British Embassy Washington
and in participation with the
British-American Business Association
you are cordially invited to attend the upcoming
virtual VIP thought leadership event
'A UK/US Discussion: Lessons from the Past and Joint Action on Pandemic Preparedness'
As you well know, the COVID-19 pandemic has completely upended the international community. What isn't well known is the critical role the US/UK scientific and research community played in the early days of the pandemic that led to the extraordinary discoveries of new life-saving diagnostics, therapeutics, and vaccines. Yet, despite this progress, there is still uncertainty for what lies ahead both in this pandemic and what may come next.
By joining us for this special event, you will hear from world leading influencers in government, science, and business. These VIP speakers will discuss the critical role of US/UK research in the early days of the COVID-19 pandemic and describe ongoing efforts to distribute vaccines globally. Further, experts will share their perspectives on how the UK/US Joint Statement on Pandemic Preparedness and G7 commitment to future pandemic preparedness might be achieved through the 100 Days Mission.
DATE: Tuesday, September 21, 2021
TIME: 12:30 - 1:30 pm EDT
LOCATION: Virtual Meeting
Registered attendees will receive a meeting invitation link via email 24 hours before the event.
For the event agenda CLICK HERE.
We're inviting thought leaders like you to join us for this important discussion, because what happens next depends on all of us.
Speakers:
Sir Patrick Vallance, Chief Scientific Advisor, Her Majesty's Government

Dr. Eric Lander, The President's Science Advisor and Director of the White House Office of Science and Technology Policy


Sir Mene Pangalos, Executive Vice President of Biopharmaceuticals R&D, AstraZeneca




Dr. Prahlad Singh, President and CEO, PerkinElmer

Dr Jenny Harries, Chief Executive, UK Health Security Agency

Dr. Rick Bright, SVP, Pandemic Prevention & Response, Health Initiative, The Rockefeller Foundation

Moderator: Alison Snyder, Managing Editor, Axios
We understand your time is precious and deeply value your involvement in this program.