"Leading in an Ever-Changing World"

Event Sponsors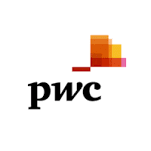 This is a "not to be missed" CEO Series event with guest speaker, Marion Blakey, who can speak from great experience about leadership and innovation in the aerospace and aviation industry.


DATE:

Thursday, May 18, 2017


LOCATION: Airbus Experience Center
1101 Pennsylvania Avenue, NW, Suite 800
Washington, DC


TIME: 5:00 - 7:30 pm


PRICE: $45/BABA/FACC/SACC members; $70/non-members.
Marion C. Blakey joined Rolls-Royce North America Inc. (RRNA) in 2015 as President and Chief Executive Officer. In this role, Ms. Blakey also serves as Chairman of the Rolls-Royce North America Holdings Inc. Board.
Prior to joining Rolls-Royce, Blakey was President and Chief Executive Officer of the Aerospace Industries Association (AIA) where she provided a leading and influential voice for the aerospace and defense industry. From 2002 to 2007, Blakey was Administrator of the Federal Aviation Administration (FAA) where she operated the world's largest air traffic control system and managed 44,000 employees and a $14 billion budget. Prior to 2002, she held several senior-level positions including Chairman of the National Transportation Safety Board (NTSB) and administrator of the U.S. Department of Transportation's National Highway Traffic Safety Administration.
Ms. Blakey is Chairman of the Board of Trustees for Noblis, a nonprofit science, technology and strategy organization, and is a member of the Alaska Airlines Board of Directors where she serves as Chairman of their Safety Committee. She also chairs the NASA Advisory Council's Aeronautics Committee and serves on the Board of the Smithsonian's National Air and Space Museum.