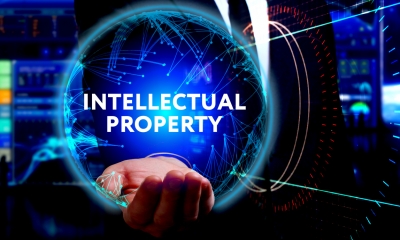 Join us for a high-level overview of the current patent, copyright, and trademark protection and enforcement procedures governing intellectual property in the UK and a discussion about Brexit's potential effect on the UK's ability to participate in various streamlined systems relating to intellectual property assets. The discussion will also explore ways in which businesses can continue to develop and protect their intellectual property portfolio in light of the uncertainty Brexit creates regarding the UK's coordination with the EU, going forward, and how any negative effects of the decision might be minimized through creative deal making that benefits a variety of stakeholders.
Sponsored by

DATE: Tuesday, June 6, 2017
TIME: 5:00 - 7:30 pm
PLACE: Protorae Law PLLC
Conference room at 1919 Gallows Road
Tysons , VA 22182
(Surface lot next to front door of building)
PRICE: Complimentary to BABA and FACC members
Non-Members: $25
Panelists:
Antigone Peyton
Antigone leads the Intellectual Property and Technology Law practice at Protorae Law. Antigone focuses on intellectual property litigation and IP portfolio management and growth strategies involving patents, trademarks, trade secrets, and copyrights. Her litigation and counseling practices also include unfair competition, DMCA violations, computer fraud, and technology law issues including social media, IoT, cybersecurity, and cloud computing.
Antigone has acted as lead trial counsel and appellate counsel in federal civil lawsuits across the United States and has a significant litigation practice in the Eastern District of Virginia (the "Rocket Docket"). Additionally, Antigone has represented clients before the Patent Trial and Appeal Board (PTAB), in the U.S. Patent and Trademark Office (USPTO), and before the Trademark Trial and Appeal Board (TTAB).
Kandis Koustenis
Kandis Koustenis is a member of the firm's Intellectual Property and Technology Law practice with over twenty years' experience in trademark, copyright and unfair competition matters. Kandis focuses her practice on trademark and copyright counseling, prosecution, and enforcement. Her counseling practice includes the strategic review and management of multi-national trademark portfolios as well as transactional matters such as licensing and due diligence. Kandis also has experience in advertising review, false advertising disputes, and domain name enforcement.
As former in-house counsel in charge of the global intellectual property programs and portfolios for Toys "R" Us/Babies "R" Us and Kenneth Cole, Kandis brings a client perspective to Protorae Law's IP team. Kandis leverages her in-house portfolio management experience to help clients build best practices, policies, and procedures to support efficient and effective worldwide trademark clearance, filing and enforcement programs.