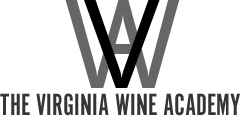 Upcoming Event organized by BABA Member, New Horizon Wines
STEVEN SPURRIER "MY LIFE IN WINE"
Date: January 30th 2018; 7:00pm
Cost: $165 (includes tax)
Steven Spurrier is internationally revered and one of the most influential wine commentators. He was named the 2017 Decanter Man of the Year. Join him for a 5 course wine-pairing dinner as he shares his stories and a selection of wines that he has loved over his 50 years in the wine trade.
Wines:
Riesling Schlossberg, Domaine Weinbach
Domaine de Chevalier Blanc
Corton Charlemagne, Bonneau du Martray
Bandol Rose, Domaine Tempier
Beaune Clos de Feves, Domaine Chanson
Chateau Langoa-Barton, St Julien
Chateau de Beaucastel, Chateauneuf du Pape
Vouvray demi-sec, Domaine Huet
Bride Valley, Blanc de Blancs 2014
Menu:
1st Course: White fish roulade with foie gras, persillade, caramelized onion petal.
2nd Course: lemon fennel sausage crumble, house made tortellini, fennel chow chow, heirloom bruschetta , EVOO
Entremet (lemon cucumber sorbet)
3rd Course: Confit rabbit rilette, bone marrow brioche, pickled shallot, stone fruit jam
4th Course: 30-day dry aged strip steak, confit style, with yukon gold, raw milk duxelle, herbed butter
Petite Cheese Course
5th Course: Individual chocolate praline and cocoa nib tart, with fresh berries and creme anglaise
For any dietary restrictions please contact Executive Chef, Joel Walding – This email address is being protected from spambots. You need JavaScript enabled to view it.
For more information and to register CLICK HERE.